We have been successfully publishing specialist academic journals for 20 years. We communicate and are communicative. We maintain good relationships with leaders of medicine – we know the ones whom one should know.
Thanks to their knowledge (only evidence-based) and support, we are able to conduct every campaign, even the most difficult one. Just like doctors, we comply with the principle primum non nocere.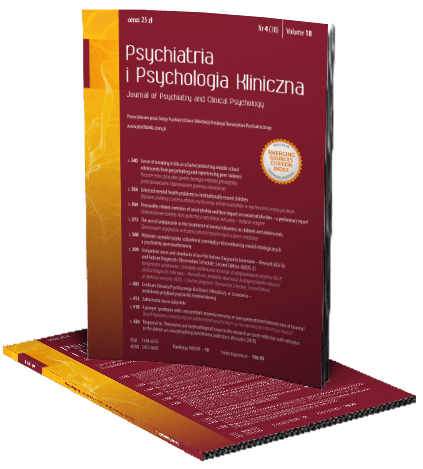 JOURNAL OF PSYCHIATRY
AND CLINICAL PSYCHOLOGY
Academic journal of a general psychiatric profile that publishes both clinical articles on the diagnostics and treatment of mental disorders as well as works that present translator studies and papers that link psychiatry to other fields, such as neurology, geriatrics, paediatrics, cardiology, and diabetology.